---
About the Job
The Assistant Store Manager is the second tier of management responsible for the successful operation of a store that produces $400,000-$4,000,000 annual sales. In this capacity, the Assistant Manager is tasked with achieving performance and profit goals as directed by the Store Manager and ensuring that operational procedures, company policies, and governmental regulations are communicated to and followed by store associates.

RESPONSIBILITIES (SPECIFIC DUTIES):
- Achieve assigned store P&L objectives as directed by the Store Manager.
- Achieve individual sales, profitability, shrink and special program goals.
- Drive store sales and repeat business.
- Support promotional programs and pricing strategies consistent with company guidelines.
- Demonstrate and ensure quality customer service is consistently delivered.
- Handle customer complaints with a sense of urgency and good judgment.
- Assist the Store Manager in ensuring that operational procedures, company policies, and governmental regulations are communicated to and followed by associates.
- Assist in recruiting, screening and qualifying applicants for store level positions.
- Partner with Store Manager to schedule staff and to delegate tasks as needed.
- Monitor, coach, train and provide performance feedback to staff as appropriate and document daily sales results of store and associates where necessary.
- Adhere to and reinforce the company's Code of Ethical Conduct.
- Protect company assets through inventory counts and loss prevention procedures. These include specific daily and monthly counting of specific inventory.
- Communicate pertinent issues to Store Manager both verbal and written.
- Set store merchandising plan-o-grams, signage, displays, and POP.
- Maintain store appearance and cleanliness.
- Assists in completing inventories and new store openings.
- Assist in ensuring compliance with company, mall and or strip opening and closing regulations.
- Use the Performance Summary Report to track results and set a plan for improvement.
- Use the Game Planner as an organizational and communication tool.
- Other responsibilities as assigned.

SUPERVISORY RESPONSIBILITIES
Second tier manager responsible to supervise store associates in the Store Manager's absence.

QUALIFICATIONS:
- To perform this job successfully, an individual must be able to perform each essential duty satisfactorily.
- The requirements listed below are representative of the knowledge, skill, and/or ability required.
- Reasonable accommodations may be made to enable individuals with disabilities to perform the essential functions.

EDUCATION AND/OR EXPERIENCE
Bachelor's Degree from four-year College or university or 4 years related experience and/or training is an asset.

LANGUAGE SKILLS:
- Ability to read and interpret documents.
- Strong verbal, written and listening skills.
- Ability to speak effectively and persuasively with customers, employees, vendors, suppliers, and superiors.

MATHEMATICAL SKILLS:
- Ability to calculate discounts and percentages.
- Ability to apply basic arithmetic, algebra and geometry concepts.

REASONING ABILITY:
- Reasoning ability using both logic and deduction.
- Ability to apply common sense understanding to carry out instructions furnished in written, oral or diagram form.
- Ability to deal with problems involving several concrete variables in standardized situations.
- Ability to formulate solutions to people problems.
- Problem-solving and decision making.

COMPUTER SKILLS
Must be proficient on the POS upon completion of training.

OTHER REQUIREMENTS:
- Outgoing personality and professional appearance.
- Strong interpersonal skills.
- Ability to treat others with respect and dignity.
- Ability to participate in two-way communications, including telephone communications.
- Ability to open and close the store.
- Ability to ensure proper completion of necessary paperwork.
- Ability to accurately track the store's physical inventory.
- Exhibit team building and team leadership qualities.
- Must be customer service oriented.
- Willingness to accept responsibility.
- Ability to work in a fast-paced, rapidly changing, diverse work environment.

PHYSICAL DEMANDS
- The physical demands described here are representative of those that must be met by an employee to successfully perform the essential functions of this job.
- Reasonable accommodations may be made to enable individuals with disabilities to perform the essential functions. - Ability to stand, walk, climb, balance, stoop, kneel, crawl and crouch.
- Ability to frequently lift and move up to 35 lbs.
- Ability to climb and retrieve from high places from a ladder.
- Ability to work in a moderately noisy environment.
- Ability to use hands to feel, grip and hold, as well as reach with arms.
- Vision abilities include color, distance, depth, close, and peripheral, as well as ability to adjust focus.

CERTIFICATES, LICENSES, REGISTRATIONS
None required.

WORK ENVIRONMENT
The work environment characteristics described herein are representative of those an employee encounters while performing the essential functions of this job. Reasonable accommodations may be made to enable individuals with disabilities to perform the essential functions. The noise level in the work environment is usually moderate.
About the Brand
ANY PLACE THAT HAS 'GAMES' IN THEIR NAME HAS TO BE A GREAT PLACE TO WORK
At EB Games, we are always looking for new opportunities to both grow our business and our team. Join us at one of our retail store locations, the astonishingly interesting place where gamers and non-gamers come together to learn, try and take home the greatest gaming product. Engage with customers to transfer your awesome knowledge so they too can enjoy gaming the way you do.

PEOPLE WHO LIKE PEOPLE
We employ people who like people (& games). We feel it is important to create a diverse atmosphere that is inclusive of unique differences; we celebrate these unique differences, it makes us a winning team. Our people are fun, passionate and knowledgeable; when our customers ask a question they get a straight answer. Our greatest asset is our people.

PEOPLE WHO LIKE REWARDS
We strive to maintain the best and most desirable work environment in order to maintain our greatest asset: YOU. How do we achieve this? By constant review and enhancements to our already sweet rewards program, we offer competitive pay, vacation pay, as well as paid holidays. In addition to these, we have tuition reimbursement, an employee referral program and of course, our employee product discount. But wait there's more! Interested in planning for the future? EB keeps these values in mind too with the company match RRSP program. On top of these great advantages working with EB, management candidates will be eligible for extended health coverage and prescription drug card, dental coverage, long-term disability, accidental death and life insurance coverage. Lastly, managers attend a vendor show conference once per year that educates them on the latest and greatest in the industry and allows them to network with our vendor partners (it's also held in a cool new place each year across Canada).

PEOPLE WHO LIKE OUR STORES
At EB we have the unique position of being first to market every time. Our stores convey this message with their dynamic environment. From our recycled section and the tablet center-right to the cash wrap, an EB Games store is designed with one purpose in mind: to get the latest and greatest products out to our customers! This is where YOU come in!

See all jobs at EB Games
Opportunity Type(s)
Full Time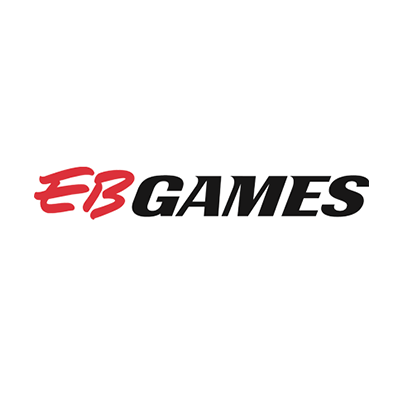 ---
Recommended Jobs