---
About the Job
You are enthusiastic, courteous and you enjoy working with customers in a fast-paced environment? Always up for challenges, the Sales Associate offers a unique customer experience by always representing the brand image through his/her attitude and product knowledge. We are looking for positive and motivated candidates to join our team!
About the Brand
ANY PLACE THAT HAS 'GAMES' IN THEIR NAME HAS TO BE A GREAT PLACE TO WORK
At EB Games, we are always looking for new opportunities to both grow our business and our team. Join us at one of our retail store locations, the astonishingly interesting place where gamers and non-gamers come together to learn, try and take home the greatest gaming product. Engage with customers to transfer your awesome knowledge so they too can enjoy gaming the way you do.

PEOPLE WHO LIKE PEOPLE
We employ people who like people (& games). We feel it is important to create a diverse atmosphere that is inclusive of unique differences; we celebrate these unique differences, it makes us a winning team. Our people are fun, passionate and knowledgeable; when our customers ask a question they get a straight answer. Our greatest asset is our people.

PEOPLE WHO LIKE REWARDS
We strive to maintain the best and most desirable work environment in order to maintain our greatest asset: YOU. How do we achieve this? By constant review and enhancements to our already sweet rewards program, we offer competitive pay, vacation pay, as well as paid holidays. In addition to these, we have tuition reimbursement, an employee referral program and of course, our employee product discount. But wait there's more! Interested in planning for the future? EB keeps these values in mind too with the company match RRSP program. On top of these great advantages working with EB, management candidates will be eligible for extended health coverage and prescription drug card, dental coverage, long-term disability, accidental death and life insurance coverage. Lastly, managers attend a vendor show conference once per year that educates them on the latest and greatest in the industry and allows them to network with our vendor partners (it's also held in a cool new place each year across Canada).

PEOPLE WHO LIKE OUR STORES
At EB we have the unique position of being first to market every time. Our stores convey this message with their dynamic environment. From our recycled section and the tablet center-right to the cash wrap, an EB Games store is designed with one purpose in mind: to get the latest and greatest products out to our customers! This is where YOU come in!

See all jobs at EB Games
Opportunity Type(s)
Part Time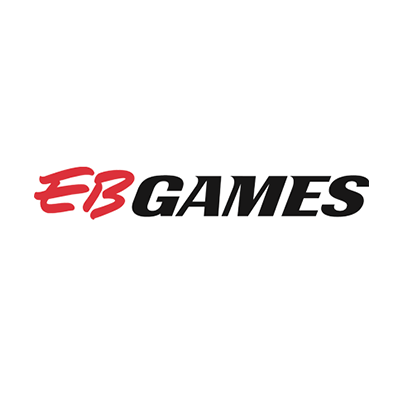 ---
Recommended Jobs