---
About the Job
The Sales Associate role is very important to the success of the store environment. This position ensures customers have a welcoming and quality experience in the store at all times.

A Sales Associate plays a key role in creating and maintaining a selling focus in the store. In order to ensure the success of the store, the Sales Associate will be held accountable for achieving personal and Company directed sales goals. This individual also supports company and management initiatives/direction while ensuring adherence to policies and procedures as outlined by the organization. Sales Associates are scheduled to flex schedule and hours are given based on the needs of the business.

A Sales Associate can handle issues or tasks related to:
- Sales
- Customer Service
- Operations
- Merchandising

Responsibilities include, but are not limited to:
- Brand Knowledge: Understands and uses information about trends in Lucky, the fashion industry, and the brand/function in order to achieve personal goals. Represents and promotes the brand positively and professionally at all times.

- Selling and Service: Continuously promote the brand with fellow associates and customers. Knowledgeable of all selling/service initiatives utilize various selling methods to meet personal goals. Strives to achieve personal goals, and role models successful selling behaviors.

- Initiative: Works to support the decisions of peers and supervisors. Works well with others to achieve personal and store goals. Strives to complete assigned duties and assists others when possible. Willingly assumes new and challenging assignments; is self-directed and motivated. Anticipates what needs to be done and does it.

- Personal Development: Understands and adheres to performance expectations identified by the company. Responds positively to feedback, is open to suggestions and recommendations, and takes responsibility for personal development. Seeks opportunities to improve personal performance.

The Sales Associate may perform other related duties as required by the Company, store/field leadership, and especially with regard to serving the customer.

We only hire applicants over the age of 18. Thank you.
Notes
Look good, feel good, do good. Inspiring everyone to lead a Lucky life.

Now hiring for seasonal part-time associates!!!
About the Brand
A premium denim lifestyle brand that infuses California heritage with innovative design, Lucky Brand is an icon of individuality in the retail space. An eclectic offering, boutique experience, and bohemian sensibility encourage consumers to explore, express and evolve through personal style.

A passion for product, performance, and people are the very fabric of our organization. Just as we take pride and care in how we craft our denim, we are equally committed to selecting the best talent possible. We know that our associates are fundamental to our success, and each position serves a specific purpose in achieving our vision.

If you are interested in joining a creative, passionate and results-oriented teamfrom our stores to our Home Officewe invite you to apply today.
See all jobs at Lucky Brand Jeans
Opportunity Type(s)
Part Time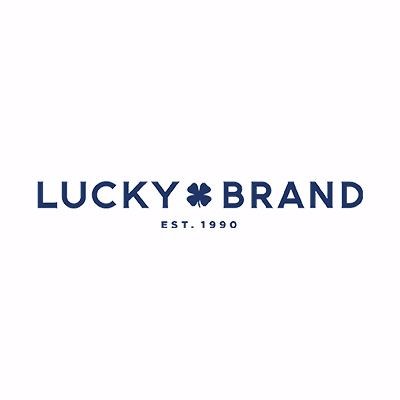 ---
Recommended Jobs