---
About the Job
If there is such a thing as the "it factor" in business, it is at The Body Shop, where you will discover how to work in a fast-paced, energized work environment, helping to ensure our customers receive the best beauty products on the market.

As a Team Lead you will share accountability with the Shop Manager and Assistant Manager for achieving shop sales goals. The Team Lead maintains a leadership role in sales generation within the shop. In the absence of the Shop Manager and Assistant Manager, the Team lead will take over all duties, responsibilities, and authority of the Shop Manager. Ensures the shop's number one priority is customer service.

Key Accountabilities:
- Consistently helps to achieve shop goals through the staff as set forth by the Shop Manager.
- Personally sets an excellent example in sales and customer service; leads the sales staff through example.
- Assumes an active role in training new shop staff in sales techniques.
- Enthusiastically administers events, promotions, and contests.
- Supervises the selling floor when SM and Assistant Manager are not present.
- Develops a management and communication style conducive to achieving results through positive motivation of shop staff.
- Personally maintains a high level of professionalism.
- Works to enforce direction in compliance with Corporate guidelines in support of the Management team.
- Assists in the orientation and training of new shop staff.
- Maintains open lines of communication with supervisors and subordinates.
- Maintains and enforces high standards of personal image and style in compliance with Corporate guidelines.
- Assists with the implementation of Events within Corporate guidelines.
- Ensures excellent merchandising presentation through Corporate direction.
- Adheres to all company policies and procedures as outlined in all shop manuals.
- Responsible for intelligent and expedient application of in-shop customer adjustments, exchanges, and returns.
- Is acutely aware of expense control, and monitors all expense related activities in compliance with direction.
- Controls cash deposits in compliance with company policies and procedures.
- Assists management team in maintaining Shop payroll within guidelines.
- Assists with the accurate and timely execution of all markdowns, transfers, and promotions.
- Responsible for accurate input of information into the register to ensure adequate stock flow.
- Shares accountability with Management team for shortage results within established guidelines.
- Adheres to and enforces all Loss Prevention policies and procedures.

Experience and Qualifications:
- Prior customer service experience preferred
- Projects and maintains a professional image and demonstrates high energy and enthusiasm
- Ability to comfortably and quickly build rapport with customers and colleagues
- Strong verbal communication skills
- Effective supervisory skills
- High standards of tact, discretion, and confidentiality
- Desire and ability to motivate others to achieve objectives
- Ability to handle multiple priorities in a fast-paced and dynamic environment

The above information has been designed to indicate the general nature and level of work performed within this career opportunity. It is not designed to contain or be interpreted as a comprehensive inventory of all duties, responsibilities, and qualification required of a staff member.

The Body Shop International plc. is an equal opportunities employer and positively encourages applications from suitably qualified and eligible candidates regardless of sex, race, disability, age, sexual orientation, gender reassignment, religion or belief, marital status, or pregnancy and maternity.
About the Brand
The Body Shop International plc, the natural and ethical beauty brand, is uncompromising in its adherence to its Values. We strive for the perfect marriage of creative, innovative and effective products with strong integration of our Values. This continues to differentiate our Brand for 300 million customers worldwide, transgressing cultural and national points of difference everywhere.

We have over 2,700 stores in over 66 countries and territories worldwide. We continue to reach out to customers around the world through opening new stores, launching e-commerce sites, opening sub-franchise businesses and identifying selective wholesale in new markets plus adding new Global Travel Retail locations around the world.

Natural, sensorial and ethical: these are truly the Values that resonate with consumers in the 21st century and this is perfectly aligned with the Brand Values that have been in place at The Body Shop for more than 35 years. Our Values are against animal testing, support community fair trade, activate self-esteem, defend human rights and protect our planet.

We also have our own charity, The Body Shop Foundation. Launched in 1990 (registered charity no. 802757) we give financial support to pioneering, frontline organizations that otherwise have little hope of conventional funding. The Foundation's focus is to assist those working to achieve progress in the areas of human and civil rights, environmental and animal protection.
Find out more about our parent company online at https://www.thebodyshop.com.
See all jobs at The Body Shop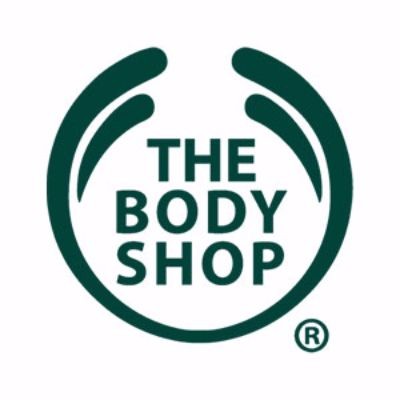 ---
Recommended Jobs