---
About the Job
Michael Kors is looking for enthusiastic, passionate, and dynamic Sales personnel to become a part of our team. These positions offer growth potential and the ability to be creative within a positive, growing environment.

MAIN JOB OBJECTIVE

Achieve personal and Store Collection goals and to develop lasting client relationships, complying with all Company policies, procedures and directives. To ensure the highest level of customer service standards are maintained at all times.

JOB RESPONSIBILITIES

Sales generation:

- Meet personal and store Collection sales goals
- Continue to develop personal sales techniques and assist in the development of Associates' Collection sales techniques to maximize sales in Collection line.
- Utilize elevated levels of sales and service to maximize Collection sales performance.
- Demonstrate an in-depth knowledge of the merchandise
- After closing a sale, monitor all details including shipping, alterations (if applicable), and special requests to ensure customer satisfaction.
- Ensure all sales related policies and procedures are maintained
- Maintain a keen interest in the fashion industry and market trends

Customer service:

- Build and maintain repeat clientele by utilizing personal client-book
- Provide the highest level of customer service
- Experience hosting trunk shows and leading in-store customers events
- Experience Partnering with other business /third parties such as luxury Hotels, concierge,
- Tour guides and personal shoppers
- Build and Update the customer's list each Month.

Operations:

- Collaborate with the Store manager in areas of risk management, physical security, store cash controls, and inventory management.
- Assist in Collection area of stock (ex: prices, tag alarm), shipping, receiving protocol/policies, procedures and all shipping/receiving related paperwork
- Participate in inventories
- Able to Analyze business and build relevant reports

Merchandising/Visual:

- Ensure the selling floor is neat, organized, stocked and reflects the correct visual image, at all times
- Assist in the implementation and maintenance of all merchandising /visual directives
- Ensure Collection deliveries are properly processed in a timely manner
- Identify Collection product concerns in a timely manner
- Communicate inventory needs to support the Collection business goal

Human resources:

- Ensure image and grooming standards are professional and reflective of the brand image, at all times
- Adhere to work schedule, inclusive of time and attendance
- Support and assist in follow-up for all training programs and seminars
- Self-Starter, proactive, creative.
- Strong inter-personal skills

REQUIREMENTS

- Experience of retail and luxury (10+ years)
- Able to work as a charismatic leader, to motivate people
- Excellent personal organizational skills with attention of detail and accuracy
- Able to work under pressure and to thrive in a fast-paced, challenging environment
- Able to work on different tasks easily multi-tasking

Michael Kors Canada Co. offers excellent career growth opportunities, competitive salary and comprehensive benefit package.
About the Brand
Michael Kors is the leading American fashion designer of luxury accessories and ready-to-wear. The company's heritage is rooted in iconic designs and a glamorous aesthetic that combines stylish elegance with a sporty attitude.

Our mission is to bring a sophisticated jet set lifestyle to women and men around the globe, whether they are traveling for business to New York, Paris or Tokyo, or traveling for pleasure to Aspen, Capri or Bali.

The fast-paced, high-energy lifestyle at the heart of the brand is immediately visible on our digital flagship and in our retail stores, where irresistible glamour and exceptional service from our customer stylists bring the meaning of "jet set" to life.

The passion of our employees around the world is the key to our success.
See all jobs at Michael Kors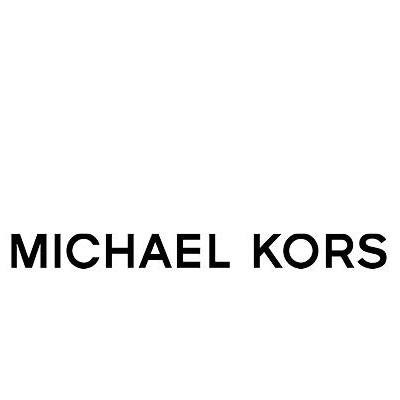 ---
Recommended Jobs