---
About the Job
We are looking for a fantastic Assistant Store Manager to join our Fossil team! Our ideal candidate will have a big picture and balanced leadership approach. You will drive the business while developing your people and focusing on the customer. A passion for the brand is a must as you build brand loyalty and exceed our measurable expectations.

Your Skills
· 1-2 years of retail experience, preferably within the fashion retail industry
· Passion for upholding an exceptional internal and external customer experience
· Brings professionalism and a level of sophistication to the role
· Team leadership approach that motivates and inspires your talent
· Ability to build brand loyalty
· Genuinely cares to help people succeed
· Outstanding written, verbal, and presentation skills
· Collaborative with others, yet able to self-motivate and direct
· Committed to continuous learning with the ability to adapt and flex
· Able to adjust and customize according to the needs of the business
· Bachelor's degree preferred

We are looking for people who embody our core values; Authenticity, we are all in with our unique selves. Everyone is different at Fossil and we love it! Grit, we push through, we bounce back and we set our sights on the prize & go after it. Curiosity, we ask what if? What's next? Sense of Humour, we don't take ourselves too seriously. Yeah, seriously. Making an Impact, we go big. We perform. We make a difference

Accommodations Statement
Fossil is an equal opportunity employer dedicated to a policy of nondiscrimination in all employment practices without regard to age, race, colour, ethnic or national origin, ancestry, place of origin, citizenship, sex, religion, sexual orientation, gender expression, pregnancy, civil or family status, disability, or any other category protected by applicable provincial law.
About the Brand
Fossil is an American watch and lifestyle brand inspired by all things curious. Since 1984, we've been a creative collaborative focused on authentic design, craftsmanship, and storytelling. Fossil has grown to offer watches, bags, jewelry, eyewear, and most recently wearables. With more than 400 retail stores, 4,000 wholesale locations and 13,000 employees worldwide, passion drives our curiosity and inspires us to always ask, "what's next?"

Who We Are

At Fossil, we dare to dream, disrupt, and deliver in a better way. Our goal is simple - bring innovation, style, and connectivity to an industry ripe for change. Fossil is on a mission to revamp the way fashion accessories are done. We are committed to creating great watches, jewelry, handbags, small leather goods and wearables by investing in technology and long-term value creation. With our diverse portfolio of proprietary and licensed brands, along with department stores, specialty stores, eCommerce websites, and company-owned and operated retail stores, we are building a leading fashion- and tech-forward accessories company. Are you in?
See all jobs at Fossil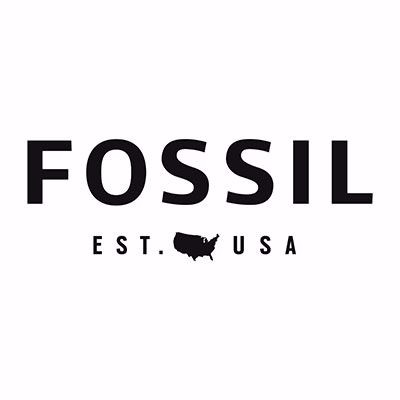 ---
Recommended Jobs