---
About the Job
Join our dynamic team as a Footwear Expert!

As a Le Château Footwear Expert, you play a valuable and exciting role in our fast-paced store, where you have endless opportunities for career development. You'll develop your leadership skills and learn to operate your Shoe Department with open knowledge of corporate strategies and sales plans, enabling you to become an innovative, profit-oriented business leader. You represent Le Château's exclusive brand and deliver professional customer service to help customers find the right products to fulfill their unique footwear needs.

Le Château is dedicated to providing you with:
· A 50% discount on all Fashion for Work
· A flexible schedule that is supportive of your work/life balance
· Endless opportunities to build new skills and knowledge in any area of our business, helping you gain relevant experience for your future
· Internships and Summer Placements in our Montreal Head Office in departments including Buying, Operations, Distribution, and Finance
· A positive, safe, and comfortable work environment where your opinion matters, and you are recognized and rewarded for your success
· Lucrative commission structure, great contests, education allowance, full-time benefits package, and much more!

Position Requirements:
· At least 6 months of prior customer service experience, preferably in Footwear
· Full Time/Part Time Availability

Join the Le Château team and experience the exciting and rewarding difference of a career at Le Château!
About the Brand
LE CHÂTEAU offers diverse career paths in many departments, enabling our potential candidates and current employees to grow successful, fulfilling, and long-term careers in various areas of the fashion retail industry as members of our winning team.
OUR POINT OF DISTINCTION

WE'RE DIFFERENT FROM THE REST
LE CHÂTEAU managers learn to become innovative, profit-oriented business leaders. We give our management and merchandising teams the tools to operate their business with open knowledge of expenses, sales plans, and profit margins, allowing them to take ownership and pride in LE CHÂTEAU's financial achievements.
See all jobs at Le Château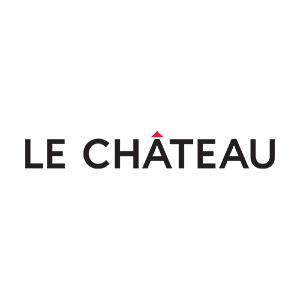 ---
Recommended Jobs