---
About the Job
The Operations Specialist will be responsible for the operational systems, processes and policies in support of the organizations initiatives by supporting better reporting, and information flow.
An Operations Specialist must consistently demonstrate communication, critical thinking, and business acumen skills in all areas of the business. This position requires an individual to utilize the various tools and resources provided in an organized and effective manner.
In addition to assisting in Operations functions the Operations Lead must provide necessary support as business dictates in areas of Sales, Training and Stock as per direction from the General Manager as well as the detailed points listed in this job profile.

RESPONSIBILITIES
Demonstrates a clear understanding of company standards.
Prioritizes tasks to be accomplished within required timeframes as per GM's directions.
Assists in maintaining inventory loss at or below company standards.
Ability to navigate store interface and technology.
Maintains store operations consistently and in accordance with company policy.

QUALIFICATIONS
Responsible to notify management in the event of an emergency.
Organizes and reacts to daily/weekly paperwork. i.e. wssr, Tri-Folds, Test checks, refund callbacks, manifests, payroll etc.
Ensures all Policy and Procedures are reviewed and required associate sign-off's are collected and distributed as per standards.
Assists and supports Test Checks and other loss prevention verifications as per standards and/or company directives.
Completes Monthly Security Checklist.
Schedules staff using appropriate company systems to best meet the needs of the business.
Ensures Time-off requests meet company standard and do not overlap to leave the store short.
Assists in the Processing of shipment and enters into POS system.
Ensures compliance with all company policies/procedures and provincial Employment Standards requirements.
About the Brand
There's a spot for you here at Foot Locker Inc. We employ more than 40,000 associates globally, both in stores and divisionally. We're looking for proactive self-starters...people whose personal values drive them to make a true impact in the world. We recognize that differences in age, race, gender, nationality, sexual orientation, physical ability, thinking style and background bring richness to our work environment. Such differences help us connect best with our customers and identify with the diverse needs of communities around the world.

We look to communicate "Brands that Empower, People who Perform." with our employees; so for us, it's not just about helping you find a job, rather a home, to bring your passion and enthusiasm to life...a place where other people share your aspirations. Finding the right work environment will be a critical factor in your success. We invite you to take a closer look at our family of companies to be sure our goals and values align with your aspirations.
See all jobs at Foot Locker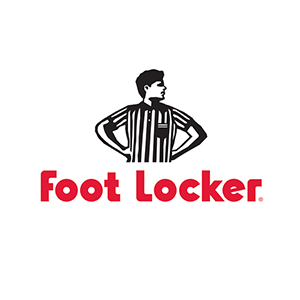 ---
Recommended Jobs