---
About the Job
Assist the Store Manager in all retail store functions to include selling of merchandise and directing store operations.

ESSENTIAL DUTIES AND RESPONSIBILITIES:
* Drive sales by delivering exceptional customer service per the Operations P&P Manual.
 *Greet customers in a professional manner as outlined in the Operations P&P Manual.
* Ensure store remains clean and all displays are neat and orderly per the Operations P&P Manual.
* Assist in monitoring and controlling profitability objectives of the store set forth in company budgets and forecasts.
* Follow all proper return and refund procedures per the Operations P&P Manual.
* Perform proper documentation and record keeping per the Operations P&P Manual.
* Process all inbound merchandise shipments, in-store price changes and store-to-store or store-to-warehouse product transfers.
* Take inventories
* Open and close the store as required following the procedures per the Operations P&P Manual.
* Maintain a professional appearance consistent with company dress code policy.
* Assist in instituting visual directives needed to maintain company standards of product layout and sales floor organization.
* Follows compliance with established company policies, procedures, and guidelines including, but not limited to, safekeeping of company inventory, funds, and property.
* Support and adhere to all company policies, procedures, and guidelines.
* Other duties as assigned.

Job Requirements:
* High school diploma or equivalent plus one-year relative experience
* Strong interpersonal skills and the ability to communicate verbally in a clear, audible, and grammatically correct manner.
* Ability to operate a computer as well as maneuver relative software programs.
* Ability to lift 20 pounds.
* Ability to climb a ladder and work with hands overhead.
* Standing required for up to 90% of the work time.
* Ability to work unsupervised.
About the Brand
LIDS Sports Group retail team is the spirit of the LIDS brand. They are dedicated to fueling the passion for sports and fashionable headwear/merchandise by meeting the needs of our fans. Our customers rely on them to help them find and select products that express their team pride. It's not just about hats. It's about team loyalty. It's about celebrating the team's win and bemoaning their defeat. It's about submerging yourself in the athletic universe to better understand our consumers. Working in our retail stores will require you to provide an exceptional LIDS experience to each and every customer, meticulous product presentation and profound product knowledge to ensure our customers will continue to turn to LIDS for their fan-wear needs.
See all jobs at Lids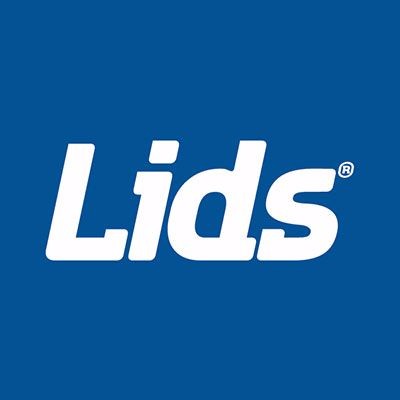 ---
Recommended Jobs