---
About the Job
As a cashier, you must be willing to put the customer's needs first and foremost. You must work with the team in order to provide an exceptional service and welcome customers with courtesy. Your communication skills are developed and you are determined to succeed? We would like to meet you, submit your application today!
Notes
LA RÉVOLUTION ALIMENTAIRE DÉBUTE ICI.
Il est temps pour nous de servir des aliments puissants et responsables à notre communauté. Savourez notre menu 100% à base de plantes et d'aliments puissants à un Copper Branch près de vous. Tirez plaisir des aliments que vous consommez.
Notre mission est simple: servir des aliments sains et de qualité à notre communauté, et offrir au monde de la vraie nourriture de restauration rapide pour changer.
Nous revenons à l'essentiel; servir des aliments sains et offrir de l'énergie à l'aide de vrais produits avec l'intention de promouvoir la santé et la vigueur, la saveur, la commodité, et la responsabilité. Ce sont des repas d'aliments puissants auxquels vous pouvez faire confiance et qui vous apportent du plaisir à manger.
About the Brand
THE FOOD REVOLUTION STARTS HERE.

It's time we serve our community powerful and responsible foods. Enjoy our 100% Plant-Based – Power Food menu at a Copper Branch near you. Feel great about the food you eat.

Our mission is simple: serve our community quality, whole foods and offer the world real food as fast-food for a change.

We're getting back to basics; serving healthy and wholesome foods and offering real food energy with the focus of promoting health and vitality, great taste, convenience, and responsibility. These are power food meals you can trust and feel great about eating.

Health and disease have increasingly become modern worries, and continuous studies are proving the negative links between meat, typical fast-food, GMO, and lack of exercise to various diseases and health implications. Our founder was inspired to change this and make plant-based nutrition convenient, accessible, and, most importantly, great tasting.

Working his entire life in the fast-food industry and suffering with years of gaining weight and health problems, our founder was fed up with serving foods that have no nutritional value. He wanted to create a menu that stood for quality and health. A menu made of ingredients that he would want to eat and share with his family. And from there, Copper Branch grew.

Our goal is to branch across the globe, serving you, your friends, and family great tasting, chef-inspired, and conveniently-served plant-based meals in an effort to nourish and inspire the mainstream with proven Power Foods. We aspire for everyone to live their lives to the ultimate fullest. To empower, energize, and make people feel their best.
See all jobs at Copper Branch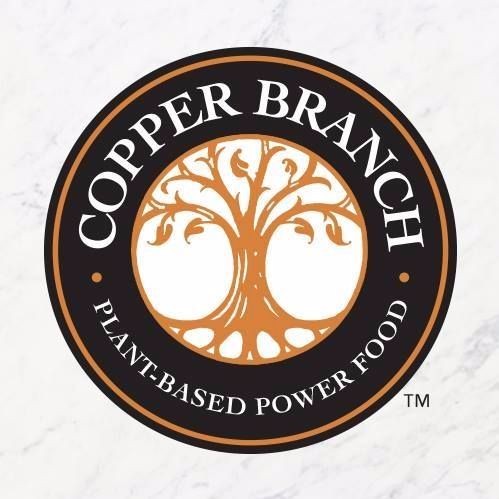 ---
Recommended Jobs