---
About the Job
Just imagine for a moment. You can express yourself and work with an inspiring team in a stimulating work environment. This is what awaits you at Groupe Dynamite!

The Sales Associate reports to the Store Manager and participates in all the essential duties which contribute to the efficient and profitable operation of the store while maintaining the brand and visual presentation standards, in accordance with the Company policies and procedures.

QUALIFICATIONS AND COMPETENCIES:
- 12 months retail experience.
- 6 months as a sales associate, preferably in a retail environment but not required.
- High school diploma.
- Honest, takes ownership and strives for excellence.
- Creative and passionate.
- Team player.
- Client-focused.
- Computer literate (Microsoft Office).

Awestruck by the idea of embarking on an exciting career with us? What are you waiting for! Submit your candidacy.

We are an equal opportunity employer. Only those candidates whose candidacy has been retained will be contacted.
About the Brand
GROUPE DYNAMITE, IN THE HEART OF FASHION, EVERYDAY.
Groupe Dynamite, a Montreal-based company with two brands at the heart of its success, Garage, and Dynamite. We operate more than 370 stores in Canada and worldwide and employ over 5,500 people. We have our roots planted firmly in the terrain of fashion's retail landscape.

VALUES
Ownership: We honour our commitments
Honesty: We demonstrate integrity and are trustworthy
Passion: We love what we do
Excellence: We strive for perfection
Teamwork: We contribute to each other's success
Creativity: If it can be imagined, it can be done

BENEFITS
Your contribution and dedication will be rewarded with a competitive salary and bonus.

EMPLOYEE DISCOUNT
Employees are entitled to a personal clothing discount of 50% to keep them looking fabulous for less.

RECOGNITION PROGRAMS
At Groupe Dynamite, we highly believe in recognizing our talent and their accomplishments, celebrating our people successes and rewarding them for their contribution to our organization. We are proud creators of recognition programs.

CAREER DEVELOPMENT
Training and development are at the heart of Groupe Dynamite's success. From the moment you join the organization, new employees have the chance, through our onboarding process and Learning and Development programs, to grow and exploit their full potential.
See all jobs at Dynamite
Opportunity Type(s)
Part Time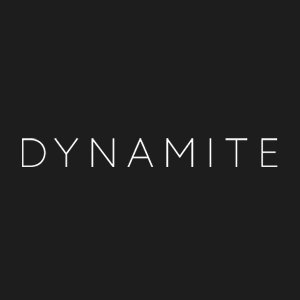 ---
Recommended Jobs