---
About the Job
At JACK&JONES, your work has a purpose. It is simple and very important, however not always easy to achieve. Your role is to lead and influence your team with confidence and loyalty, to establish a relationship with our customers and to offer a service with unlimited possibilities inspired by style, confidence and conviction. All this to accomplish our mission: to make every customer proud, secured and satisfied.

We fundamentally believe that your role goes beyond "making sales". Increasing our sales is not our sole purpose, but rather a consequence of the achievement of our mission.We believe (and you should as well) that our stores do not produce results; our employees do, including you. So it is important to keep your eyes your whole team to ensure everyone is successful. We know that if you are successful, we will be successful as a team and as a company overall.

We like simplicity, so we grouped our expectations into three categories:

You deliver the JACK & JONES customer experience
· You ensure each customer is proud, secured and satisfied with their shopping experience.
You direct and influence your team with confidence and loyalty
· You optimize the performance of your team members and create trusting partnerships.
· You evaluate, support, train and coach the members of your team.
· You optimize your own performance.

You manage operations
· You manage the daily, weekly and monthly operations.
· You implement our marketing strategies.

You know that your attitude is the basis of the results and success you attain. Your attitude says a lot about WHO YOU ARE and HOW YOU ARE ... the decisions you make and the actions you take. We take our attitude seriously and it can be summarized in two words - DEDICATION and DETERMINATION.

Come make a difference.
About the Brand
You make the difference

It's not about finding a job. We believe it's about loving what you do and living new experiences (while being paid for it)! At JACK & JONES, our mission is to make our customers proud, secure and satisfied that's what drives us every day.

How we do it? We make sure to recruit people who don't take themselves too seriously but always deliver results. We love to be surrounded by driven people who have fun at work, who live in the moment and who love to help others. Does this sound like you? Perfect continue reading, this is just the beginning.

Because things move quickly around here, we also look for people who love challenges and welcome changes. We want people who are a good fit for JACK & JONES - not just for today, but for tomorrow, and after tomorrow the future looks bright! At the same time, we put a lot of consideration into how everyone works together as one unified team and how the contribution of our people will make us successful at what we do.

Still reading? Cool! Connect with us today to know how to bring your talent, skills, and personality traits that make you who you are. You will be sure to find authentic people just like you.

Let's make great together!
See all jobs at JACK & JONES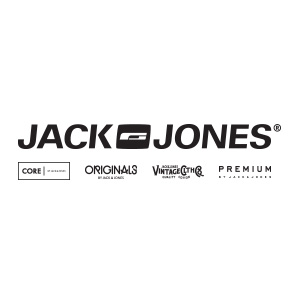 ---
Recommended Jobs