---
About the Job
Founded in Istanbul in 1991, Mavi is an expression of over 20 years of experience mastering fabric, washes, and the latest denim technology. Mavi designs and produces a full collection of denim and apparel for men and women, selling over 7 million pairs of jeans each year. The company is worth almost $500,000,000 and has over 387 retail stores globally with flagships in Istanbul, New York, Vancouver, Berlin and Moscow. Mavi is also available at leading department stores including Nordstrom, Lord & Taylor and Simons.

Arriving in Canada in 1998, Mavi instantly established a strong customer base with the classic MOLLY fit that dressed the nation's young women. As of 2017 we have four Vancouver area retail locations; Kitsilano, Yaletown, McArthurGlen Outlets, and Metrotown.

We're currently hiring Full-Time and Part-Time Sales Associates and are looking for candidates who have the following attributes/qualifications:

- retail experience - preferably in apparel
- ability to assess customer needs; provide assistance and product knowledge
- strong work ethic, goal driven, a natural leader
- excellent communication skills and interpersonal skills
- minimum high school education or equivalent experience
- Mandarin/Cantonese fluency

Key responsibilities:

- provide exemplary customer service; establish rapport with potential and actual customers
- maintain and merchandise the store to comply with company standards
- meet and exceed daily, weekly and monthly store sales targets
- be a team player, build a productive working relationship with other staff members
- take direction from store manager, and complete tasks fully and effectively

We offer growth and career development, commissions, employee discount and clothing allowance.
About the Brand
Incorporated in Istanbul in 1991, Mavi is globally recognized as a highly successful lifestyle brand.

With strong denim roots, Mavi has evolved into an international apparel and accessories brand, building its success on products of superior quality and perfect fit, with 7.5 million units sold globally in 2016 via c. 5,500 POS and in 392 mono-brand stores globally. Mavi currently sells in 35 different countries and its distribution platform includes flagship stores in New York, Vancouver, Berlin, Frankfurt, Istanbul and Moscow as well as strong wholesale and online partners such as Bloomingdale's, Nordstrom, Zappos.com, Amazon, Simons, David Jones, P&C and Zalando.com.

Mavi has built a strong reputation with its unique brand and quality denim products. The brand has built success on products of superior quality and on the "Perfect Fit" strategy. Mavi's "Perfect Fit" strategy allows the brand to understand and track the customer needs and offer customers high quality for the best value. The Company's products are positioned between the upper end of the 'core' and the 'premium' section of the jeans market, with the ability to offer premium products. Mavi's brand image translates into product innovations, which Mavi reinforces through collaborations with leading designers, such as the cooperation with Adriano Goldschmied for the Indigo Move collection in 2016. The brand collaborates with top celebrities including Adriana Lima, Elsa Hosk, Barbara Palvin and Lucky Blue Smith for global campaigns and has a strong digital presence with 3.3 million global followers.

With 3,340 talented and dedicated employees globally, Mavi is regarded as employer of choice.
See all jobs at Mavi
Opportunity Type(s)
Part Time, Full Time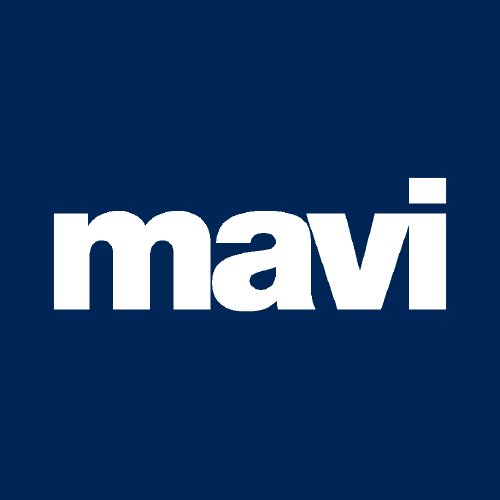 ---
Recommended Jobs