---
About the Job
At Banana Republic Specialty Stores, we value people who are energetic, confident, optimistic, and curious. You're a team player. You're always there to help the customer.

As a seasonal sales associate, your responsibilities, shifts, and employment period will be based on the needs of the business. Your leader will communicate your last day of employment as your assignment comes to an end. A seasonal position can lead to a permanent position with Gap Inc.

As a Seasonal Sales Associate on the Banana Republic team, you will work together to meet goals, surrounded by energetic teammates, respectful leadership, and a caring company.

Come join our team at Banana Republic if you:
- Love an environment where everyone works together to service our customers
- Want the freedom to work a flexible schedule
- Are passionate about working in a fast-paced retail environment
- Appreciate a generous discount at Banana Republic, Gap, Old Navy and Athleta

KEY EXPERIENCES:
As a Seasonal Sales Associate, you will:
- Engage with our customers, by assessing their needs and offering assistance whenever needed
- Create an exceptional experience and ensure every customer leaves satisfied
- Execute operational processes effectively and efficiently
- Contribute to the entire team effort during the holidays
- Flexible to perform a variety of duties to support the needs of the store

QUALIFICATIONS:
- Tech savvy: comfortable with mobile devices, tablets, and computers
- Ability to maneuver around sales floor, stockroom and office
- Ability to lift up to 30 lbs.

Gap Inc. is an equal opportunity employer and is committed to providing a workplace free from harassment and discrimination. We are committed to recruiting, hiring, training and promoting qualified people of all backgrounds, and make all employment decisions without regard to any protected status. In 2016, Gap Inc. was named one of the Best Places to Work by the Human Rights Campaign for the thirteenth consecutive year and was the sole winner of the Catalyst award for equality in the workplace in 2016.
About the Brand
Banana Republic was founded with an explorer's spirit and a desire to venture to new places, beyond the boundaries of the everyday. Our clothing is designed for a life with no boundaries.

We travel near and far in search of the finest materials and fabric innovations to infuse style with substance, because we believe that what you wear should open a world of possibilities. And the people that make up Banana Republic share the same qualities as our brand: curious, connected, undaunted by boundaries. Sound like you? Join us for the adventure of what's next.
See all jobs at Banana Republic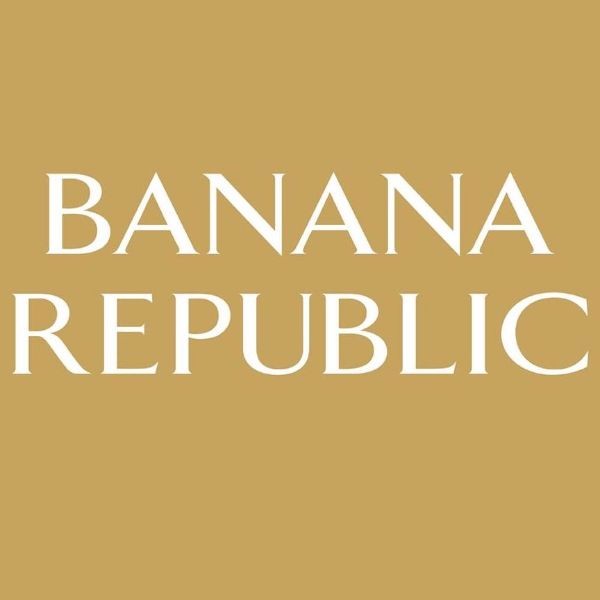 ---
Recommended Jobs