---
About the Job
In our retail locations, the Brand Ambassador is accountable for creating a positive customer experience that highlights the cultures that embody Rudsak. The Brand Ambassador will be responsible for receiving our clients into the store, determining their needs and styling a unique look for them in order to ensure retail excellence.

Key Responsibilities:
- Ensure the highest level of customer service aligning with the Rudsak expectations of quality and culture
- Determine the customer's needs and help them discover the right product for them and educate the customer on
specific leathers and benefits of our Rudsak product
- Exceed personal sales and productivity standards
- Build a client listing in order to maintain brand loyalty
- Communicate with customers regarding in-store events, new arrivals, and promotions
- Support store leadership in the implementation and adhering to loss-prevention, visual and merchandising standards
- Perform other duties as assigned including store cleanliness

Key Requirements:
- 1-year or more of retail experience preferably with a luxury brand
- Proven track record of successful sales experience in exceeding personal targets.
- Work efficiently in a fast-paced and team-oriented environment with a high level of multi-tasking
- Excellent attention to details, takes initiatives, and promotes a positive working environment
- Self-motivated, able to work independently and know when to seek guidance
- Multilingual the ability to speak additional languages will be considered an asset: French, Mandarin, Korean, Spanish or any others.
- Flexibility to work retail schedule which includes evenings, weekends and holidays.

WE ARE RUDSAK. JOIN US.
About the Brand
RUDSAK HAS BUILT ITS REPUTATION ON A UNIQUE APPROACH TO STYLE FRAMED BY ATTENTION TO QUALITY AND RESPECT FOR INDIVIDUALITY. THESE IDEALS DRIVE THE WAY WE DO BUSINESS, TOO.
BORN IN MONTREAL WITH AN AUTHENTICALLY CANADIAN VISION, WE'RE GROWING TO BRING RUDSAK INTO THE HEARTS OF NEW CONSUMERS, AND WE WANT YOU TO GROW WITH US. THE CULTURE AT RUDSAK IS DEEPLY ROOTED IN OUR VALUES, WHICH SERVE AS A COMPASS THAT STEERS US IN ALL THAT WE DO. WE ARE A CLOSE-KNIT TEAM, A FAMILY OF PASSIONATE MERCHANTS, TALENTED DESIGNERS, INNOVATIVE MARKETERS, VISUAL EXPERTS, SKILLED PLANNERS AND OPERATIONAL EXPERTS WHO STRIVE CONSTANTLY TO RAISE THE BAR, TO ELEVATE AND TO DELIVER AN EXCELLENT BRAND EXPERIENCE.

THE VALUES
PASSION is expressed by our employees, who constantly strive to improve and surpass themselves and convey enthusiasm for their work.

EXCELLENCE means applying world-class standards and minutely monitoring every detail from product conception to customer experience, every element is crucial.

TEAM SPIRIT is fostered by an atmosphere of mutual support, collaboration and honest communication where collective success is rewarded.

INNOVATION is essential in our endless quest to constantly elevate our performance, products, and experiences always with a respectful regard for the past but paving a creative path forward.

These values fuel our success. They define us today and guide us to the future.

Joining the RUDSAK team enables our people to become something more than just employees. Whether it's at a signature boutique or our modernist Montreal headquarters, working at RUDSAK means sharing in the benefits of our company culture: cultivating professional skills and confidence, building the future of fashion from the inside, fostering a community of impassioned individuals.

Encouraging our employees to achieve while setting their own terms for success empowers them to exceed expectations, to explore their own talents and expand what they bring to the RUDSAK spirit.

WE ARE RUDSAK. JOIN US.
See all jobs at Rudsak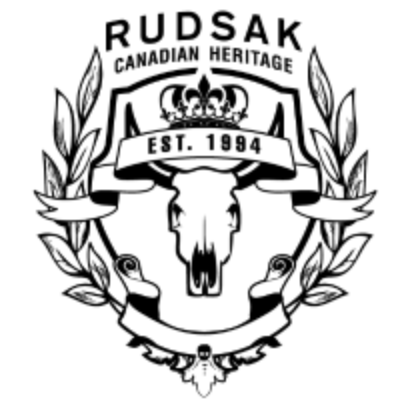 ---
Recommended Jobs