---
About the Job
Own your Style and your Future

Harry Rosen is the leading luxury menswear retailer in Canada. We've been in business for over 65 years and are recognized as among the 10 Best Managed companies in Canada. We are seeking candidates interested in joining a high service, professional Tailorshop Team where business takes place in one of three ways:
· In-store
· Online
· Out of store through curation services

We are committed to developing candidates who love retail, readily embrace change and technology and have the passion and ability to understand the key role our Tailoshop team members play in creating 'the perfect look' for our clients that result in repeat clientele.

Here's what we're looking for:
· Knowledge and expertise required to complete alterations on luxury menswear garments including jackets, pants, shirts, and experience in retail
· Your focus on providing exceptional support and service, leading to customer satisfaction and loyalty
· A goal achiever; working individually and part of a team to achieve the store success
· A Team Player with the ability to work individually and as part of a team to achieve store goals.

World-Class Environment:
· A modern, tech-focused and very professional work environment
· Superior computer-based and face-to-face training opportunities
· An internal policy of promotion from within
· Formalized Education Reimbursement and ongoing support from your assigned coach/manager

Benefits & Rewards Programs
· A competitive compensation program
· A collaborative environment supported by monthly team bonus opportunities
· Year-round best in industry clothing discounts and special offers
· A generous (flexible) benefits plan including wellness program and option to elect gym membership
· A pension/retirement plan which grows with you employer contribution increases with tenure
· Three weeks of paid annual vacation
· Service Recognition honours you -for your service every 5 years
· Employee Referral Bonus Plan
· A culture that promotes a healthy, fulfilling work/life balance while offering long-term career opportunities

We thank you for your interest in this opportunity.

About the Brand
Harry Rosen is one of the best high-end men's clothing specialty retailers in the world. As Canadians, we're uncomfortable boasting, but this is the opinion we hear from business travelers, tourists, even our suppliers, and above all, from our customers, sophisticated men who shop for men's fashion all over the world. We are a proudly Canadian company with 17 stores in eight major Canadian markets, employing over 1,000 associates.

We work as hard as we can to make sure that all of our customers have an enjoyable and memorable experience at Harry Rosen. At the heart of it all is our personal approach to service, something that has been the guiding principle of our company since Harry Rosen and his brother Lou opened the first store in Cabbagetown, Toronto, over 60 years ago. Our role as a clothing advisor is to assist and guide men towards the clothing that helps best represent them.
See all jobs at Harry Rosen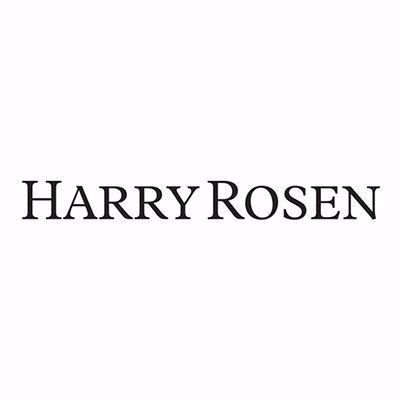 ---
Recommended Jobs