---
About the Job
What You'll Do

· You'll be a passionate brand ambassador

· You'll contribute to the team's success by achieving personal sales goals

· As a Sales Associate, you'll be an expert in all things tech, and you will help build easy solutions for our customers

· You will work closely with your teammates to ensure the store is running at its peak operational performance

· You will stay ahead of the curve by completing training regularly and then share what you've learned with others

What You'll Need

· You need to be passionate about connected technology and how it impacts people's lives

· You will need to have great people skills for example: being a good listener, able to build relationships, and able to overcome objections

· A natural curiosity about technology, telecommunications, and sales

· Experience in retail or sales a definite asset

· You'll need to be flexible: ability to work weekdays, evenings, and weekends is a must

What You'll Get

· You'll be exposed to hands-on and handheld training get ready to learn!

· Our rewards and recognition programs are vast: enjoy variable pay based on your personal sales, as well as other cool incentives like chances to win trips abroad or even seeded devices

· You'll enjoy a compensation package that includes a base wage plus uncapped commissions: most of our associates make between $17 and $21 hourly*

· You'll get awesome discounts on nearly all of our products

· Thinking about building a career with us? Explore endless internal opportunities in both retail and in corporate roles

* This range is not a guaranteed rate. The range presented is an approximation based on current associates' commissions and base wages. As it is an uncapped structure, associates may make more than presented, though associates are guaranteed their base wage as outlined by their employment contract.
About the Brand
Retail. The front lines of our business. A career in retail at The Source is both challenging and rewarding. Work with customers to help them understand new technology or find the perfect device for their lifestyle. In retail, no two days are ever the same and our associates tell us that's one of the best parts of the job. Join a team that is passionate about technology and prides itself on being helpful and down to earth. Enjoy a fast-paced environment with schedule flexibility, competitive recognition and reward programs and a commitment to your growth. With over 650 locations across Canada, your career could be right around the corner. So check out our opportunities and find the one that makes you say, "I WANT THAT."

OUR CULTURAL VALUES
Simply put, customers, innovation, and success are at the heart of what we do at The Source and why we do it. These three words shape our business decisions and our everyday actions to drive our business forward. Having clear, collective and meaningful values are critical to winning as individuals, as a team, and as a company. They are the foundation of our commitment to being a great place to work and becoming the customers' consumer electronics and communication store of choice!

IT'S ALL ABOUT YOU
With an opportunity to work close to home, we're proud to offer a competitive compensation package including an extensive recognition and rewards program, career advancement opportunities, awesome training programs, competitive medical and dental benefits, charity and volunteer opportunities and of course, associate discounts!
See all jobs at The Source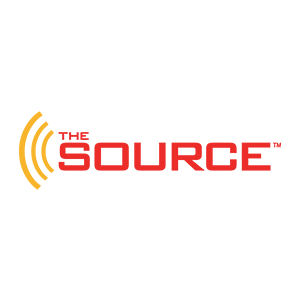 ---
Recommended Jobs