---
About the Job
Job Title: Co Manager
Reports to: Store Manager
Purpose: To drive profitable sales results in partnership with the Store Manager through the development of a high performing store team. Achieve your store specific sales goals as established by the Field Organization on a yearly basis. Provide a consistent and legendary customer experience aligned with Eddie Bauer's Creed and Guarantee.

Do you have passion for outdoor adventure?

Do you have passion leading a sales team?

If so, apply on Wirkn and come in to introduce yourself.


Core Accountabilities and Leadership Expectations:
· Set clear performance objectives, provide consistent feedback, and hold team accountable for individual results and behaviors associated.
· Write and deliver Performance Management and administer Corrective Action to non-management associates.
· Consistently source, hire and on-board top talent for non-management associates.
· Meet or exceed expectations for individual selling results as well as company established key business driver expectations on a personal level.
· Train, coach and develop a high performing team. Drive sales results and profit by analyzing the business daily and holding the Assistant Manager, Sales Supervisor, Associate Sales Leader and Sales Guide accountable.
· Role model and coach selling, sales leadership and clientelling in all interactions. Train, develop and hold team accountable for selling results utilizing company tools.
· Provide recognition to the team that reinforces positive behavior and desired results.
· Utilizes company programs and tools to train, develop and hold the team accountable.
· Adheres to and holds team accountable to all company Standard Operating Practices.
· Leads and executes strong brand presentation to maximize the customer experience. Enforces loss prevention methods and critical controls to meet shrink goals and minimize lost revenue.
· Model our company Maxims and Values and the Co-Manager competencies. Perform additional duties as assigned and necessary for the Co-Manager role.

Education/Experience Required:
· Education or Formal Training:
-High School diploma or equivalent.
-College Degree preferred.
· Experience:
-3-5 years of management experience , specialty retail and sales focused environment preferred.
-Proven track record of achieving personal sales and key business driver results in individual performance.
-Experience with event planning and clientelling preferred.

Physical Requirements:
· Physical Activities
-Ability to sit/stand for long periods of time and climb ladders as needed.
-Ability to reach, twist, and squat.
-Ability to regularly lift and or move up to 20 pounds and frequently lift and/or move up
to 30 pounds.
-Ability to maneuver around sales floor, stockroom and office areas.
· Working Environment
-Store environment; location may be in a mall or street level environment.
-Working frequently with the public and tackling difficult customer issues.
-Ability to use Point of Sale and handle cash with accuracy.
-Ability to utilize a Mobile Point of Sale and our Catalog Ordering processes.
* Reasonable accommodations may be made to enable individuals with disabilities to perform the
essential functions of the job.

Position Type/Expected Hours of Work:
-Required to travel as needed.
-Ability to work a flexible schedule to include nights, weekends and holidays.
-Basic reading, writing and business analysis skills.
-Regular attendance is an essential function of the job.
Other Considerations:
Please note this job description is not designed to cover or contain a comprehensive listing of activities,
duties or responsibilities that are required of the associate for this job. Duties, responsibilities and
activities may change at any time with or without notice. Reasonable accommodations may be made to
qualified individuals with disabilities to enable them to perform the essential functions of the role.
About the Brand
As a company that has been around for nearly 100 years, we know that the word "Adventure" has evolved both in how it's defined and also in how people seek it out. Whether your idea of an adventure involves jumping out of a helicopter, or lending a helping hand in your community, Eddie Bauer is here to facilitate it. Join Eddie Bauer: Make Work an Adventure.
See all jobs at Eddie Bauer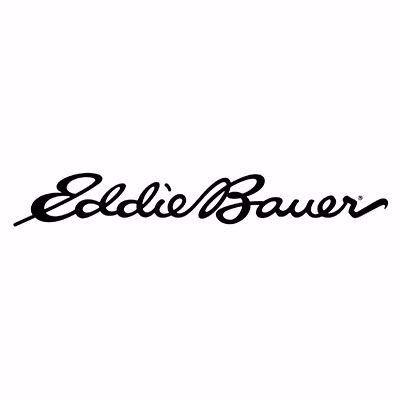 ---
Recommended Jobs