---
Visual Merchandising Manager
About the Job
Overall Job Function:
The Visual Managers are a key part of the store management team, ensuring that all visual merchandising standards meet with COS guidelines and the collection are presented in a commercial and inspirational way. Leading a team of Visual Merchandisers, our Visual Managers work under the guidance of the store manager to plan all visual merchandising activities.

VISUAL STANDARDS
-Implements all visual merchandising activities, including window displays, mannequin styling and garment presentation.
-Keeps up to date with the latest trends.
-Monitors the activities of our competitors.
-Provides visual feedback to the area team on a regular basis.
-Ensures that orders for display material and supplies are placed in a timely manner.
-Responsible for the care and maintenance of display materials.

CUSTOMER SERVICE & SELLING
-Guarantees all customers receive an excellent level of service throughout the store and responds to customer feedback regarding visual presentation.
-Acts as a customer service role model by actively approaching customers, initiating conversations and offering style/garment care advice.
-Works with selling reports in order to maximize sales performance.

PROFITABILITY & OPERATIONS
-Assists the store/floor managers to secure all store operations including delivery and replenishment are carried out effectively.
-Ensures that all areas of the store including the sales floor, stockroom and visual room are kept clean and tidy at all times.
-Provide support to the store/floor managers in implementing procedures to avoid stock loss.
-Contributes towards providing a safe place to work, ensuring all legal requirements are met.
-Ensures all legal guidelines related to the selling of goods are followed.

PEOPLE & LEADERSHIP
-Works with the store/floor managers to ensure all new sales advisors receive the appropriate level of visual merchandising training.
-Appraises his/her staff and provides feedback about their performance on a regular basis.
-Works alongside the floor manager to give direct feedback to sales advisors regarding garment presentation.
-Takes part in recruitment activities.
-Identifies future talents and works with the store manager to formulate clear and challenging goals to assist with their development.
-Provides all sales advisors and management with information about the COS collection at the beginning of each new season and through regular updates throughout the year.

About you
-1 years' experience as a visual merchandiser/manager
-Excellent English language skills, both verbal & written.
-Additional languages (desirable).
-Flexible for relocation (desirable).
-Excellent customer service skills.
-Sales driven and results-oriented.
-Excellent analytical skills.
-Excellent presentation skills.
-Ability to multi-task, determine key priorities and delegate.
-Excellent organization and planning skills.
-Ability to provide strong leadership and guidance and act as a role model for the H&M/ COS shared values.
About the Brand
COS is a brand for women and men who want modern, functional, considered design.

Offering reinvented classics and wardrobe essentials, we create pieces that are made to last beyond the season. Traditional methods and new techniques merge to form timeless, understated collections.

Since launching in 2007, we have opened stores worldwide in carefully considered locations, applying an architectural design concept that preserves buildings' original features whilst creating a modern, welcoming space.

COS CANADA
Our Canadian website online features our latest campaign, collections, lookbook, projects and things we have found that we love and want to share with you. You can also find store information and contact details for all COS stores in Canada.
See all jobs at COS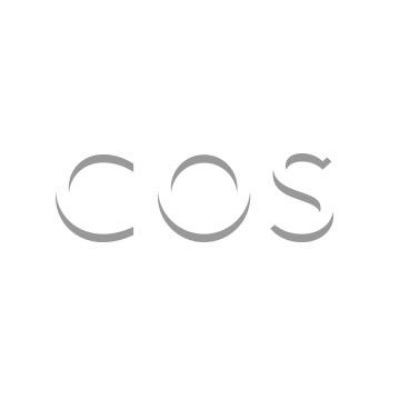 ---
Recommended Jobs