---
About the Job
Department Specialists are critical to the success of store sales and operations. While managing a specific department in the store, they are constantly learning merchandising, problem solving, time management, and presentation skills. Their experience selling throughout the store leads to in-depth product knowledge and excellent customer service skills. By working with both internal and external customers, the Department Specialists expertise and communication skills are called upon and refined daily. The experience as a Department Specialist is the foundation on which many other positions within the store are built. A true love for customer service and passion for our products leads to success in this position.

Leadership

- Communicate regularly with the applicable Assistant Store Manager or Team Leader to review business results, share observations and provide feedback.
- Ensure all customers are provided gracious, quick and efficient service through modeling behaviors.

Job Knowledge

- Teach, coach and train associates on customer service, selling skills, product knowledge, processes and best practices through demonstrations, discussions, and resources.
- Master resources provided to strengthen product knowledge and encourage omni-channel selling.

Results Oriented

- Focus on promoting brand awareness as they pertain to, or are driven by, position.
- Analyze results into actionable behaviors and goals in order to improve customer satisfaction.

Communication/Teamwork

- Communicate regularly with the applicable functional Assistant Store Manager or Team Leader to review business results, share observations and provide feedback.
- Drive sales in the department and its categories through product and process expertise and customer and team engagement.

What you'll bring:

- Your sense of personal style with a discerning eye and passion for design and home furnishings
- 1+ years customer service or retail experience
- 6+ months customer service or retail leadership experience preferred
- Strong communication and interpersonal skills
- High school diploma/GED or equivalent

The job description and other aspects of the job listed on this job posting should not be construed to contain every function/responsibility that may be required to be performed by an associate in this job. Associates are required to perform other related functions as assigned.
About the Brand
We first opened our doors in 1962 as a family business. A husband and wife team named Gordon and Carole Segal, and one (yes, count them...one) eager sales associate who was enthusiastic about their vision. One can only imagine the office parties they had. Table for three, please. Fast forward 40 years. And did it ever go fast. Today's Crate and Barrel family has grown to 150 stores and over 7,000 associates nationwide. And, we might add, still growing.

Live the Crate and Barrel lifestyle with our exclusive collection of home furnishings and housewares classic to contemporary.
See all jobs at Crate & Barrel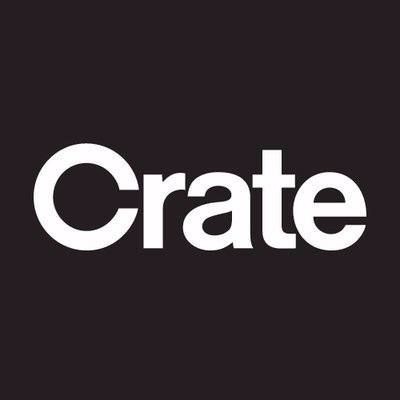 ---
Recommended Jobs