---
About the Job
The Sales Coordinator will partner with the store management team to maximize sales and ensure that the store delivers an exceptional customer service experience. The Sales Coordinator will be accountable to the store management team on ensuring that product positioning is maximized in store and adheres to all brand and visual standards. The Sales Coordinator will assume sales floor "manager on duty" accountability in the absence of the SM and ASM.

As a retail professional, you will have the ability to respond positively and proactively to the varying needs of the business and have a keen sense of style and trend in home fashion.

Duties & Responsibilities:
- Growing our Brand and Company culture by upholding our values and company policies.
- Meets individual SPH, UPT and AT goals as well as focus team on achievement of daily and individual sales target when required; effectively uses company selling skills.
- Personally delivers an exceptional customer service experience and models this behavior for the team - Accountable to SM for planning, coordinating and implementing all store visual moves.
- Accountable to SM for replenishment of stock to floor and maintenance of backroom standards.
- Ensures through consistent floor audits that brand, visual and signage standards are met and that product is front faced throughout the day.
- Assists the management team in the opening, closing and various areas of operations according to company policies and procedures.
- Assists the management team in the training and supervising of associates.
- Operating cash register and blind cutting machine.
- Monitors Health and Safety standards compliance.
- Support of store operations, including inventory control, store maintenance, administration, price changes, etc.
- Ability to work on a team and special projects such as detailed by SM Required Knowledge.

Skills & Abilities:
- 1 to 2 years' experience in a retail selling environment
- High school diploma or equivalent
- Effective verbal and written communication skills
- Owns a strong desire to help the customer and exhibits a positive attitude and genuine enthusiasm toward the job, company, and team
- Strong organizational and problem-solving skills
- Thrives in a fast-paced environment and can balance multiple customers, tasks, and duties Able to work a variety of shifts including day, evening and weekends
- Passion for home fashion and trend
- Guarantee of a minimum of 25 hours per week, must be available day, evening and weekends

Only those pre-selected will be contacted. Bouclair is committed to equity in employment. Bouclair offers an excellent working environment, benefit packages, store discounts, competitive salaries and much more. We are seeking career-oriented individuals to promote from within. With over 110 stores, Bouclair Home is a constantly evolving leader in the retail industry. We offer an exciting work environment for talented, creative and dynamic people who share a passion for fashion and design.
About the Brand
Bouclair was founded in 1970 in the building of an old movie theatre in Montreal, Quebec, Canada. Almost 50 years later, our brand has evolved to become Canadians' first stop when looking for home fashion decor and furniture at affordable prices.

Always aiming to offer a wider variety of new collections for every room of our fashion-forward customers' homes, we've added multiple categories over the past few years. Among them is the 2014-launch of our chic Atelier line, which offers designer-quality furniture and stylish decor, with all items of the distinct themes carefully chosen to create harmonious room settings. All Bouclair products are available online and in store.

Bouclair has more than 1,200 passionate, dedicated employees across Canada. Whether you are visiting one of our stores or calling our head office customer service representatives, we aim to provide you with the most complete and timely answers to your questions.

"WE ARE EXPANDING AND LOOKING FOR TALENTED AND COMPETITIVE INDIVIDUALS TO JOIN OUR TEAM.
Come work at a Bouclair retail store, a unique gathering place where people come to discover deco products."
See all jobs at Bouclair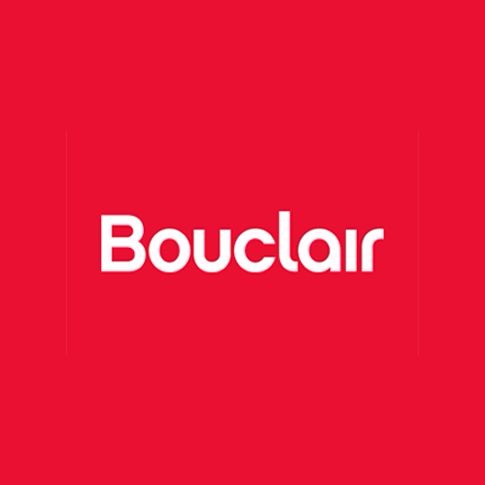 ---
Recommended Jobs