---
About the Job
Michael Kors is always interested in hearing from talented, globally-minded individuals with a passion for fashion.

If you enjoy working in a creative, fast-paced environment, then we would love to hear from you!
Michael Kors is a world-renowned, award-winning designer of luxury accessories and ready to wear. His namesake company, established in 1981, currently produces a range of products through his Michael Kors and MICHAEL Michael Kors labels, including accessories, footwear, watches, jewelry, men's and women's ready to wear, and a full line of fragrance products. Michael Kors stores are operated in some of the most prestigious cities in the world, including New York, Beverly Hills, Chicago, London, Milan, Paris, Munich, Istanbul, Dubai, Seoul, Tokyo and Hong Kong www.michaelkors.com.
 
Michael Kors is currently looking for a Stylist. A Stylist is responsible for achieving sales goals by developing strong relationships with our clients.  A Stylist is a fashion authority that will create a client base of loyal shoppers. Stylist are true style experts that will guide our customers experience while providing impeccable customer service suited to each client's needs and desires. 
 
ESSENTIAL JOB RESPONSIBILITIES:
- Utilize an elevated level of sales and service to maximize sales performance and meet sales goals
- Provide personalized attention to all clients by informing them of specific products suited for them
- Create an inspiring, productive and easy shopping experience for all customers
- Provide clients and team information on fashion trends and season must haves
- Demonstrate an in-depth knowledge of all merchandise
- Provide excellent customer service during and after a sale
- Maintain a keen interest in the fashion industry and market trends
- Builds and maintains repeat clientele; utilizes client book
- Uphold MK merchandising standards
- Assist in the maintenance of all inventory - partner with Store Manager on customer needs and requests
- Participate in all relevant trainings and development seminars, programs and meetings as directed by store management
- Cultivate client relationships using mail, e-mail, telephone, texting and face to face communication
- Partner with Store Management to create and drive traffic to store events

CUSTOMER SERVICE:
- Acquires and builds client base primarily through forming relationships with new clients and retaining/building spend of existing clients
- Ability to strategize own business and self-motivation.
- Takes initiative to increase individual productivity through the use of corporate digital tools and selling technology to communicate with clients and expand the business

WORK EXPERIENCE:
- Minimum 3 years retail experience 
- Proven track record of sales volume and clientele
- Mandarin/Cantonese language proficiency considered an asset
- Strong network and networking skills, both in person and via social media platforms
- Must have exceptional follow-up skills, well organized and self-motivated
- Entrepreneurial spirit with strong business acumen
- The ability to engage with various clients and address their total fashion needs
- Flexible, dependable and organized
- Excellent interpersonal skills
- Strong written and verbal skills
- High sense of urgency results driven

Michael Kors Canada Co. offers excellent career growth opportunities, competitive salary, comprehensive benefit package, and a generous clothing allowance.
About the Brand
Michael Kors is the leading American fashion designer of luxury accessories and ready-to-wear. The company's heritage is rooted in iconic designs and a glamorous aesthetic that combines stylish elegance with a sporty attitude.

Our mission is to bring a sophisticated jet set lifestyle to women and men around the globe, whether they are traveling for business to New York, Paris or Tokyo, or traveling for pleasure to Aspen, Capri or Bali.

The fast-paced, high-energy lifestyle at the heart of the brand is immediately visible on our digital flagship and in our retail stores, where irresistible glamour and exceptional service from our customer stylists bring the meaning of "jet set" to life.

The passion of our employees around the world is the key to our success.
See all jobs at Michael Kors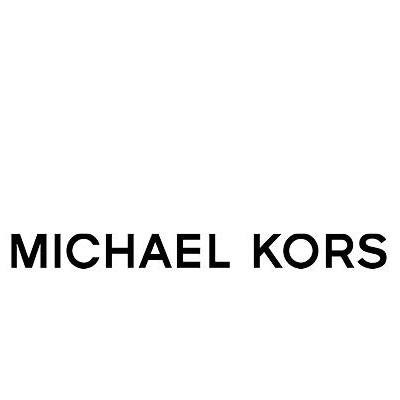 ---
Recommended Jobs