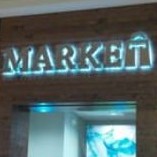 Tysons Market
The Market at Tysons Corner is a conveniently located specialty grocery shop in Tysons Corner Center. Whether you need a bottle of wine, six pack of beer or some snacks on the go, The Market at Tysons Corner Center is the place to go.
Nearby Jobs
Showing Tysons Market Jobs near your default location, Ashburn United States.
No jobs at Tysons Market found were within 25km of your current location.
Showing 0 - 20 of 0 results